Welcome to the Cape Cod Genealogical Society
The Board of Directors of Cape Cod Genealogical Society, in consideration of the latest directive of Gov. Baker, has decided to cancel all in-person events currently scheduled. We realize that many will be disappointed, but feel that the health of  our members and of the general public, warrants this decision.
Tuesday, February 16, 2021, Virtual Presentation
(rescheduled from January, 2021)
The Journey Continues: DNA and Irish Research 
Donna Moughty shares the background for this presentation:  "I have come a long way in my personal DNA journey…from questioning whether I should test to creating a research plan for whom to test. The issues for those of us researching our Irish ancestors are many. We may not know where in Ireland our ancestors were born or we discover there are no records for the time and place our ancestors lived. Sometimes discovering a cousin who has more knowledge of the family can help break down a brick wall."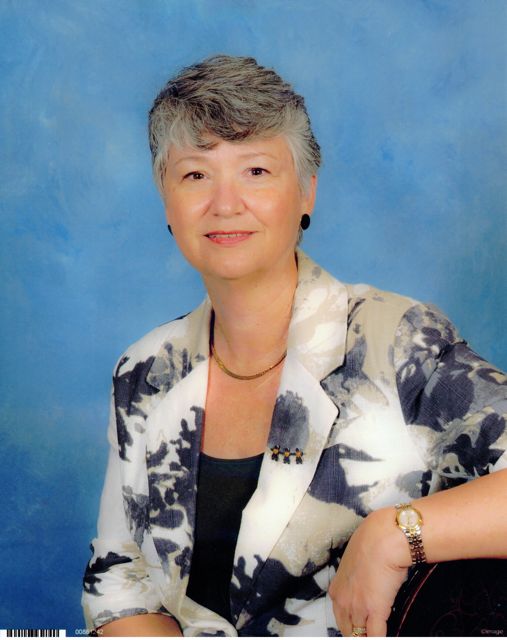 This month's presentation is designed for the beginner or intermediate level researcher. It is delivered in a non-technical manner to help better understand how to use shared matches to identify which line a DNA match shares and how to develop a plan for testing. Becoming involved in a project, either through FamilyTree DNA or Facebook can focus your research to a specific area or surname. 
Donna Moughty has been conducting family research for over 25 years. She teaches and lectures on topics including the internet, Irish research, methodology, and computer topics, both locally and at national and regional conferences and institutes. In addition, she provides consultations, research assistance and training. Donna takes groups to Ireland each year to research and is the author of the Quick Reference Guides for Irish Research. She also has a blog at www.irishfamilyroots.com       
You are invited to join us on Tuesday, February 16, 2021, at 10 AM, for this free presentation on Zoom. Registration will be required for this event. Members will receive an email with instructions on how to register as we get closer to the event. Non-members are asked to email us at info@capecodgenealogy.org to receive a registration link. 
In view of recommendations for social distancing, our CCGS Genealogy Room, located in the Dennis Public Library, will be temporarily closed for an indefinite period. We regret any inconvenience this may cause, but look forward to reopening at a later date when it is safe for us all. 
NERGC 2021 Virtual Conference 
April 1, 2021 -- May 30, 2021
The New England Regional Genealogical Consortium earlier this year announced that the in-person conference to be held in Springfield, MA, in April, 2021, would instead be re-scheduled to 2023, due to anticipated Covid-19 restrictions.  Instead, a Virtual conference will be held over a two month period in the spring of 2021, beginning April 1, 2021, and extending through the month of May.
Included will be three Gathering Days, consisting of scheduled presentations and live chats with each of our featured speakers -- Angie Bush, Pat Richley Erickson (Dear Myrtle), and John Grenham -- social interaction between all attendees will be encouraged. There will also be three "add on" Optional Activities; these are the equivalent of the special track days usually held on Wednesday, prior to the conference start in recent conferences. These will occur on Saturdays and are an additional cost -- Topics are Advanced DNA, Becoming a Professional Genealogist, and writing up Your Genealogy. In addition, there will be 60 days of recorded presentations available "on demand," as well as other traditional NERGC events, such as SIGs, Society Fair, Exhibit Hall, Ancestors Road Show. 
Registration has not begun yet, but will start soon after January 1, 2021. However, you can start making plans now! The cost for conference registration  will be $150; there will be no "early Bird" discount as in previous years.  Cost for each of the three optional days will be $30.           
The registration brochure is now available and may be accessed here NERGC VIRTUAL 2021 BROCHURE   
Come back here periodically to learn about all updates to conference information, including an announcement of Open Registration. In addition, watch our  CCGS Facebook page for further updates. 
Featured Speakers:
2020: 400th Anniversary of the Mayflower
My Name is Stephen Hopkins 
This tribute to Stephen Hopkins was written by CCGS member Pam Eaton and performed by Toby Wilson, member of the Performing Company of Eventide Theatre.  Our thanks to Toby, the Eastham Historical Society, and Lower Cape TV for their collaboration and support in producing this video. 
 CCGS MEMBERSHIP UPDATE 
Have you remembered to renew your Membership for 2021???  
If you have misplaced your renewal form, you may download another here:  CCGS 2021 renewal-membership
Not a member, but would like more information? 
You can go to our membership page Join Us!  to learn about the benefits of membership and to download an application. 
Still have questions?   
email us at info@capecodgenealogy.org.  OR  contact our membership chair joanne.makely@capecodgenealogy.org