Welcome to the Cape Cod Genealogical Society
The Board of Directors of Cape Cod Genealogical Society, in consideration of the latest directive of Gov. Baker, has decided to cancel all in-person events currently scheduled. We realize that many will be disappointed, but feel that the health of  our members and of the general public, warrants this decision.
September 2020 Virtual Presentation
Great Migration Immigrants to New England, 1620 -1640
The Great Migration Study Project began in 1988 at NEHGS and its focus was those who immigrated into New England, between the years of 1620 and 1640.  Our September meeting will explore the primary and published resources for these Great Migration immigrants. David Allen Lambert will be our speaker and he will discuss the existing primary source and immigration records, both in England and the United States. this presentation will include Mayflower passengers through later settlers into Plymouth Colony, Massachusetts Bay Colony, and settlement in other areas of New England in the 17th century.
David Allen Lambert, Chief Genealogist, has been on the staff of New England Historic Genealogical Society (NEHGS) since 1993. He is an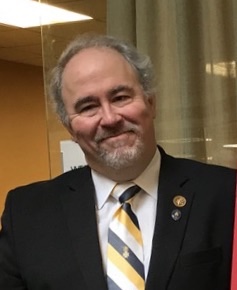 internationally recognized speaker on the topics of genealogy and history. His genealogical expertise includes New England and Atlantic Canadian records of the 17th through the 21st century; military records; DNA research; and Native American andAfrican American genealogical research in New England. David has published many articles in the New England Historical and Genealogical Register, the New Hampshire Genealogical Record, Rhode Island Roots, The Mayflower Descendant, and American Ancestors Magazine. He has also published A Guide to Massachusetts Cemeteries, which is now in its third edition (NEHGS, 2018).  David is an elected Fellow of the Massachusetts Historical Society and a life member of the New Hampshire Society of the Cincinnati. He is also the tribal genealogist for the Massachuset-Punkapoag Indians of Massachusetts.
You are invited to join us on Tuesday, September 15, 2020, at 10 AM, for this free presentation on Zoom. Registration will be required for this event. Members will receive an email with instructions on how to register. Non-members are asked to email us at info@capecodgenealogy.org to receive a registration link. 
In view of recommendations for social distancing, the Genealogy Room will be temporarily closed for an indefinite period. We regret any inconvenience this may cause, but look forward to reopening at a later date when it is safe for us all. 
The CCGS Genealogy Room is open at the Dennis Public Library every Tuesday, Thursday and Saturday.  Come visit us to take advantage of:
Assistance from our dedicated volunteers

Access to Ancestry.com, FindMyPast, American Ancestors, and Family Search

Access to our extensive publications collection

Advice about researching your Mayflower lines
5 Hall St, Dennis Port, MA 02639
Our hours are:
Genealogy Education Courses:
Winter 2020
Our Education Committee conducts genealogy classes throughout the Cape Cod area.  At this time, we are unable to hold any public Spring classes that had been planned. Once we are able to reschedule with local libraries, we will publish the schedule here, as well as on our blog and Facebook page.  
 What's new?? 
 The latest announcements of events and news from Cape Cod Genealogy!