Welcome to the Cape Cod Genealogical Society
The Board of Directors of Cape Cod Genealogical Society, in consideration of the latest directive of Gov. Baker, has decided to cancel all in-person events currently scheduled. We realize that many will be disappointed, but feel that the health of  our members and of the general public, warrants this decision.
Tuesday, 20 July 2021, 10 AM (EDT) Virtual Presentation
Sanborn Insurance Maps, Census Records and City Directories
Presentation by Ari Wilkins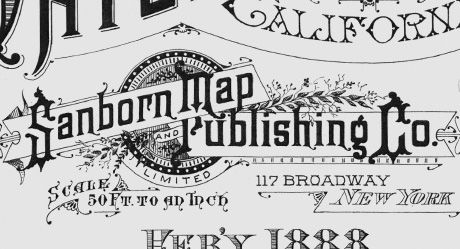 —
Wednesday, 25 August 2021
4-7 PM
CCGS 50th Anniversary Celebration
Kick-off from the Gazebo on the Village Green, Corner of Old Bass River Road and Route 6A, Dennis MA
QR Code for Map

—
Tuesday, 21 September 2021, 10 AM (EDT)Virtual Presentation
All in a Day's Work:
Occupational Genealogical Research
Presentation by Michael Strauss
—
Saturday, 16 October 2021, All-day Virtual Presentation
Genealogy Day:
50th Anniversary Event
—
Tuesday, 19 October 2021, 10 AM (EDT) Virtual Presentation
Funeral Homes and Family History
Presentation by Daniel Earl
—
Saturday, 13 November 2021, 10 AM (EDT) Virtual Presentation
Joint Meeting with Falmouth Gen Soc
Presentation by Louise Cooke 
—
Tuesday, 21 December 2021, 10 AM (EDT) Virtual Presentation
Annual Members Share
—
Please register for all events. Members will receive an email with instructions on how to register as we get closer to the event. Non-members are asked to email us at info@capecodgenealogy.org to receive a registration link. 
In view of recommendations for social distancing, our CCGS Genealogy Room, located in the Dennis Public Library, will be temporarily closed for an indefinite period. We regret any inconvenience this may cause, but look forward to reopening at a later date when it is safe for us all. 
We are now accepting donations for the 50th Anniversary events via PayPal (VISA, M/C, Discover, PayPal) (Just click the Donate button to the right for details)
We're Celebrating 50 Years! 
The countdown has begun!
August 25, 1971, Cape Cod Genealogical Society was founded by a small, but dedicated group of genealogists in Harwich, MA. The Society grew steadily, attracting members from all corners of the United States, and in recent years, from Canada. On August 25, 2021, we will begin a year long celebration of the history of our Society, and we are inviting everyone to participate with us. 
Details will be coming in the months ahead,
so keep an eye on this page to learn what we have planned.