The Publications Committee is responsible for soliciting and editing articles for the Society Journal, as well as other occasional publications.
The Cape Cod Genealogical Journal:
The Journal has been published twice a year, in June and December, beginning in 2011. While it contains many articles about Cape Cod resources, history, and genealogy, other areas of interest to our members are always considered.
Methodology

Historical Events

New research strategies or resources

"How To" articles, such as those related to DNA and technology

Success stories
We welcome submissions of prospective articles, especially those written by new authors. You do not have to be a member of CCGS in order to submit. See the Cape Cod Genealogy Style Sheet for the Journal for further information.
The Bulletin:
The Bulletin was published quarterly, beginning October 1975, and continuing until December, 2010. This publication has been scanned into a searchable PDF file and is available in three different ways:
A CD, which can be purchased directly from the Society
Members may access all issues on our Members Only page
Indexed in PERSI (which is available through Find My Past); complete articles may then be purchased through Allen County Public Library, using their Article Fulfillment Form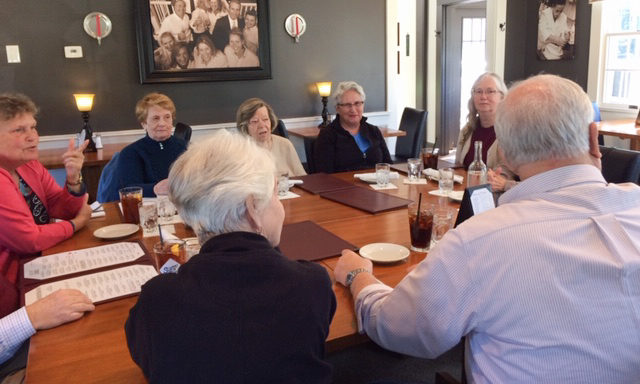 Barnstable County Massachusetts Civil War Soldiers, Enrolled Men and Drafted Men, 1861-1863
This book by military historian, Stauffer Miller, provides a list of all of the men of draftable age on Cape Cod who were enumerated in the 1861 -1863 development of the draft list for the Union Army in the Civil War. Alphabetically listed by each of the 15 towns, the book gives information on each man's name, residence, age, and in some cases, his physical characteristics.
Cape Cod and the Islands Resource Book for Genealogists :
This compilation of genealogical and historical resources on Cape Cod and the Islands is intended to benefit all who are researching their family history in this area. Published in 2017, it is the result of a combined effort by the Publication Committee, with acknowledgement to the prior edition of 2011, as well as prior work of Marjorie Hubbell Gibson, "Historical and Genealogical Guide to Barnstable County," published by Falmouth Genealogical Society in 1995.
This resource can be purchased through Lulu.com.
Cape Cod Genealogical Society maintains a Genealogy Library at the Dennis Public Library, 5 Hall Avenue, Dennisport.